Twitter


Facebook


Our Blog


This site proudly built
and sponsored by Ctas



Go here for Ctas NZ Ltd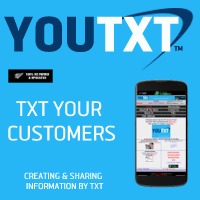 Click here for details


CTAS Live


Click here for details


Terms and Conditions of using this web site

By using this site, you hereby agree to these terms and conditions.

Any and all use of this web site is entirely at your own risk, and Two Wheels Club Officials have no responsibility, accountability or obligations as a result of information on this web site.
Paid Members have a login, and can view additional information. In using this information, you agree to act within the bounds of NZ Privacy Laws, and in all cases, have the respect and consideration of the information available.
Any items that are bought or sold through information or contact relating or originating from information on this web site, will not be the accountability or responsibility of the Two Wheels Club Officials.
You will not attempt to use the information on this web site in any other way, than what is intended, which is the viewing of information on a computer or mobile device.
You will not criticise or be the cause of any negative publicity about this web site or the Two Wheels Club as a result of this web site, on any other media or web site.








Any use of this web site, that contravenes the above, or is considered inappropriate in any way, may result in you being blocked from accessing this web site.